In a couple of days I will be heading off to Florence, Italy to participate in a four week summer course to learn traditional jewellery techniques specific to Tuscany.
I entered a design competition last year and I was awarded a scholarship to attend
Academia Riacci
. Academia Riacci is a private art school which specialises in, amongst other things, Jewellery. They also have a leather working program which focuses in shoes and bags (how much fun), interior and graphic design, and all the usual programs found in an art school including sculpture and painting.
I will be learning Incisione (Florence engraving) which is delicate metal chasing and carving using a specific engraving tool. I will also be learning Florence Openwork - exciting!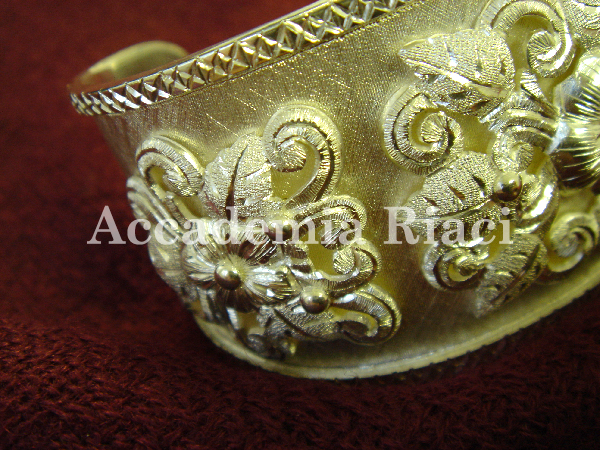 Example of Incisione
Image courtesy of Aceademia Riaci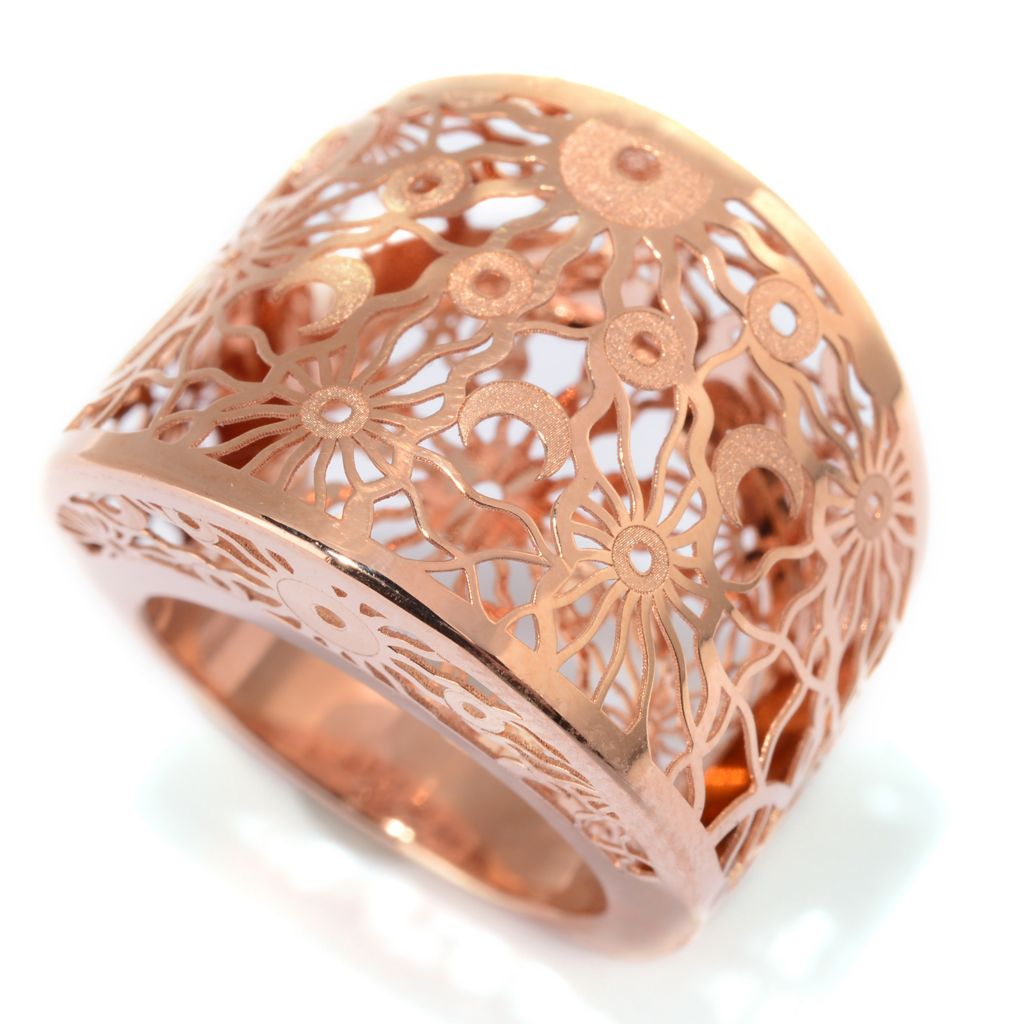 Example of openwork
Image courtesy of Stefano Oro
I am looking forward to learning these new skills in such a fabulous location. We have an interpreter, and class is four days a week. Its going to be challenging to get to class by 9am whilst I am holidays, although I am sure the excitement and lure of adventure will prompt me to get to class on time. My accommodation is about a 25 min walk to school, and I am hoping to find some great coffee shops along the walk that will help to wake me up with an expresso and a delicious Italian pastry.
One day a week is set aside for 'Art visits' which I am guessing will be viewing some of the amazing art on display in Florence. I am hoping this includes a visit to the
Uffizi Gallery
, one of the oldest museums in the world with an amazing collection of great Italian artists, including my favourite, Botticelli, who is famous for
The Birth of Venus
.
I am planning to travel lightly and will be taking a super small suitcase. As you can see it is just big enough to fit a cat, who was a great help by assisting me what to pack. The case used to be the right size for carry on luggage (back in my London days), but I think they've shrunk those sizes recently.
Add caption
The Venice Biennale is also on whilst I am there and I am looking forward to returning to such a beautiful city. Squee!
Ciao Bella
x